Are you worried about potential foundation repair cost for your property? No matter the expense, it's vital that you schedule these services when needed! Putting off foundation fixes only allows damage to get worse. Your property might also suffer secondary damage, increasing your eventual repair costs.
Average foundation repair costs typically range around $4000-$4500. Some repairs might only cost a few hundred dollars while severe damage might cost $10,000 to address.
A foundation repair contractor near you can offer an exact price quote for your property. However, you might also note some added information about national foundation repair cost averages. You can then know what to expect when you call that repair contractor!
How Much Does It Cost to Fix Foundation Problems?
Foundation repair methods depend on the foundation design and extent of damage. Those methods will then vary in cost and longevity. To better understand what this means, check out foundation repair costs according to various methods.
Foundation crack repair costs
Cement fillers address minor foundation cracks quickly and easily. These fillers typically expand once injected, seeping into concrete pits and pores. As they harden, they close up the crack and offer support for the foundation.
Foundation crack repair might cost just $300 to $500 or more, depending on the area needing repairs. However, the material might break down over time so that you need to reapply it every 3 to 10 years.
Foundation underpinning costs
Underpinning includes raising the structure's foundation, using specialty hydraulic equipment. Next, steel pins or concrete piers are inserted under or alongside the foundation. Lastly, those pins or piers are attached to the foundation with brackets along their top. High-quality pins or piers will typically last for decades if not indefinitely.
This underpinning process corrects a settled, sinking structure. It also provides support for the foundation itself. Underpinning usually costs between $1000 and $3000 per pier or pin needed. In turn, your total costs depend on how many are used for your property's foundation repairs.
House leveling or slab jacking costs
House leveling or slab jacking also corrects a sinking structure. A specialty grout or slurry gets injected under the structure, where it then "floats" it back into position. This process usually runs between $500 and $1300.
The downside to house leveling is that it's not as permanent as underpinning. In some cases, a house or its surrounding soil might continue to sink and settle. A foundation repair contractor can advise if it's the right option for your structure.
Foundation stabilization or bowing wall repair costs
Bowing basement walls need foundation stabilization. This process uses carbon fiber or steel straps attached along those walls. These straps push the wall back into place and offer support against future bowing.
These straps might cost up to $1000 or more each, depending on their size. Most homeowners can expect to pay between $4000 and $12,000 for up to 12 straps of reinforcement. Steel is more sturdy than carbon fiber, and can last indefinitely.
Foundation sealing or waterproofing costs
Foundation sealing helps address drainage issues on your property, keeping excess moisture away from a foundation. Most homeowners might pay between $2000 and $7000 for expert sealing. However, a contractor might suggest only sealing certain areas of the foundation, where moisture collects the most.
Additionally, a contractor might apply waterproof coatings to basement walls rather than foundation sealing. This process isn't as effective as sealing but still keeps interior spaces clean and dry.
Why Is Foundation Repair So Expensive?
There are a few reasons why foundation repair costs usually run several thousand dollars. One is that repair contractors often use heavy-duty excavators, to dig holes around a foundation. These excavators are expensive to purchase and maintain!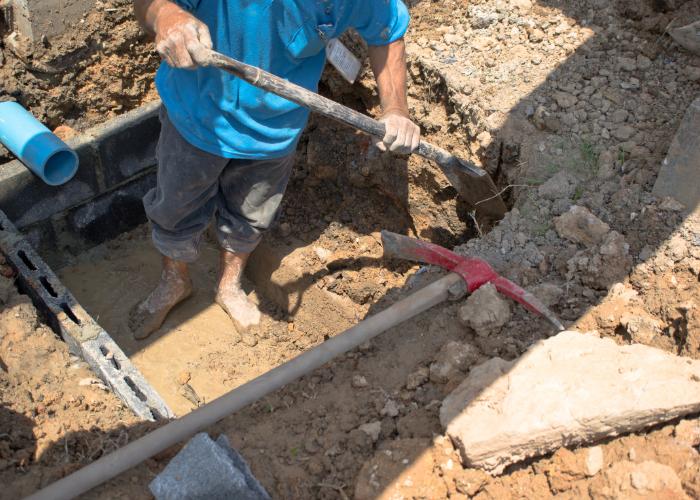 Additionally, manual excavating is also often needed, to dig precise holes or to work around buried plumbing pipes. Installing wall straps, filling in cracks, and other such work is also very labor intensive! Foundation repair companies often send out a crew of repair contractors for any job, to get the work done quickly.
Note, too, that foundation inspection and high-quality repairs require years of training and experience. A repair contractor cannot simply fill in some cracks and assume their job is done! Contractors need to evaluate a structure's level, foundation design, and other such factors.
Also, foundation repair contractors need to stay up-to-date on local building codes and other regulations. They might also need to pull permits for your project. A foundation repair company should also be fully insured against damages. All these add to their costs, which then increases your foundation repair expenses.
Are Foundation Repairs Worth It?
Foundation repair costs are well worth the investment! First note that foundation damage only gets worse the longer it's ignored. Second, cracks and chips let in moisture that risk structural wood rot and mold growth. Third, a weak foundation lets a structure settle, risking costly secondary damage.
Consider some added details about each of these. Putting off foundation repair or waterproofing typically lets cracks and chips grow and spread. In turn, a repair that might have cost a few thousand dollars to address could eventually cost over $10,000.
Moisture seeping into a structure through cracks and chips soften wood framing, risking damage. That moisture also attracts insects and can mean mold and mildew throughout your home. Infestation and mold growth are both very unhealthy and also mean costly cleanup.
Property owners should also remember that a damaged foundation can affect their structure's value. You might then lose equity you've worked so hard to build up, or struggle to find an eventual buyer. Foundation repairs protect those values and your property from added damage!
South Bend Basement & Foundation Repair is happy to provide this information about foundation repair cost to our readers. Hopefully you found this quick guide helpful! If you're in the market for expert fixes, call our South Bend foundation repair contractors. We offer no-cost foundation inspections and guarantee all our work to last. So, what are you waiting for? That foundation won't fix itself! Get started on the expert fixes you need by calling us today.